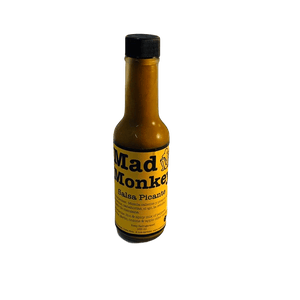 This tropical hot sauce is made with fresh papaya and pineapples for vibrant flavor and roasted jalapenos & chili peppers for heat. Perfect for anyone who loves adding sweet and spicy flavors to all your favorite foods!
Vegan. Immunity Boost. Gluten-Free.
Ingredients: Hot & spicy mix of pineapple, papaya, jalapeno, chili, garlic & apple cider vineagar.