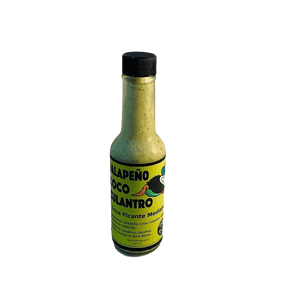 The amazing flavor of Phat Noodle's medium spiced Jalapeno Coconut Cilantro Hot Sauce will keep you wanting more! Made with all-natural vegan ingredients including Coconut, Lime, Jalapeños, Thai Chiles and spices, this amazing creamy hot sauce is popular!
Vegan. Immunity Boost. Gluten-Free.
Ingredients: Mix of jalapeno, cilantro, herbs, garlic & apple cider vineagar.