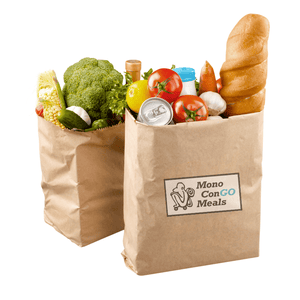 Let's get your kitchen ready for your vacation. We'll shop in local grocery stores and deliver it to your holiday rental before you check in. Start your shopping list below.

These items are typical grocery store items, that are separate from the prepared meals and products found on Mono Congo Meals. Once you have made your shopping list, do not forget to come back to the Mono Congo Meals site to complete your order.
We will provide the grocery receipts for reimbursement, along with a 30% shopping fee, before you check into your vacation rental.
We do our best to find everything on your list but sometimes the local stores may not have the specific brand requested or supplies vary depending on the season.